The kitchen is one of the busiest rooms in the home and deserves the best lighting. So it is important to find the right balance between light and shadow to transform it into a warm and welcoming place to work comfortably and safely. The kitchen is not only where the best dishes are prepared, but also where celebrations, meetings or quiet family moments take place, where cosy, safe and functional lighting plays the leading role.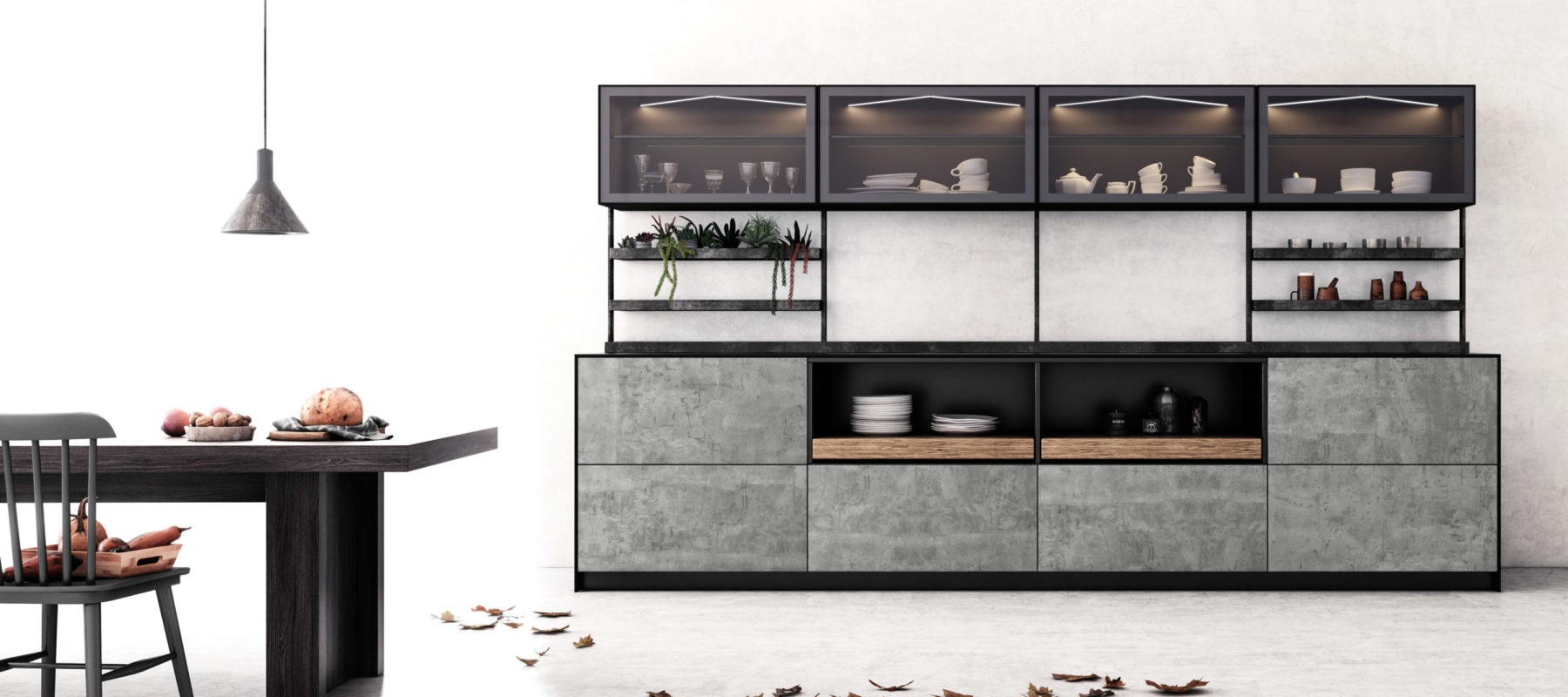 FlexiLED
At REKKER we have developed a new lighting concept. It is a visible LED of only 3 millimetres with an integrated cover and diffuser that offers great versatility, allowing us to design different shapes to create specific decorative and lighting effects. We employ the letter K not only because it is our corporate letter but also because by applying more LEDs we get more lighting in a more integrated way in the units. Within this LED's possible applications, we remain open to design any other shape or use, so we can continue customising projects and thereby achieve a point of distinction.
Continuous LED
One of our hallmarks is continuous LED, designed to provide a more uniform illumination, especially for the taller units. While the market standard is based on the lighting of each unit individually, at REKKER we combine the units together to create a single, more aesthetic and homogeneous line of light.
Interior lighting
The interior lighting of the cabinets improves visibility in the kitchen. They employ motion sensors that automatically switch on the light when the drawer or door is opened, to pleasantly illuminate their interior contents and work areas without the need to turn on other lights.
Every kitchen has different space, layout and lighting conditions, and thanks to LED lights there is no area that cannot be illuminated. In addition, the energy consumption of this type of light is very low, and the dimming and automatic switch-on can always be adjusted.
Drawers, cupboards, corner units, shelves and display cabinets can be equipped with state-of-the-art LED lighting to turn the kitchen into a flexible and functional space and offer maximum convenience in daily use.
Movable socket outlets
As it is in REKKER's DNA to facilitate work in the kitchen, we have adapted this innovative system that consists of an electrified conduit that allows you to add, remove and move sockets and peripherals at any time and can be adapted both to the unit and to the wall, being perfectly integrated in both cases. It is important to note that they are perfectly safe since they only transmit current to the inside of the electrified conduit via the specially designed sockets.
Backlit panels
At REKKER we break with tradition to illuminate the units in a different way, by means of lamps or LEDs, replacing the back of the unit with a light diffusing screen. This creates a much more elegant ambient lighting, which, as it is part of the unit itself, goes completely unnoticed.