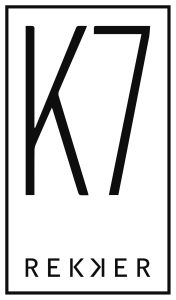 ENJOY YOUR KITCHEN WITHOUT LIMITS
In recent years, the kitchen has become the true heart of the home, the new meeting and communal space for family and social gatherings.
A space of shared moments and celebration that K7 now allows you to take outside
K7 presents a new outdoor kitchen design based on three key elements: MDI, fire and aluminium.
Using nature as a source of inspiration, we have selected the best materials to create a product that is resistant to external and atmospheric elements, while being sustainable and environmentally friendly.
Fully modular, REKKER offers this new outdoor kitchen concept in two series: series 360 and series 180.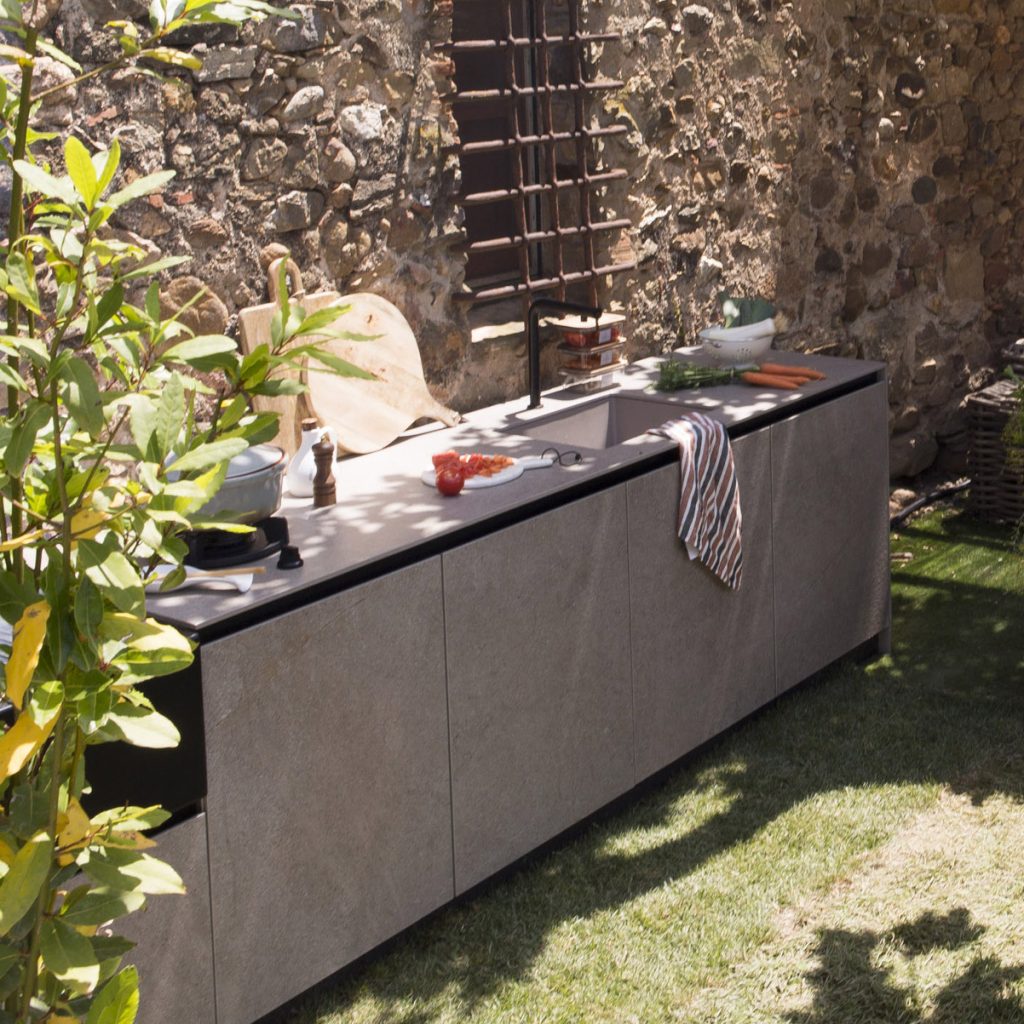 SERIES 180º
Characterised by its wall-mounted design with MDI surfaces visible on the sides, front and top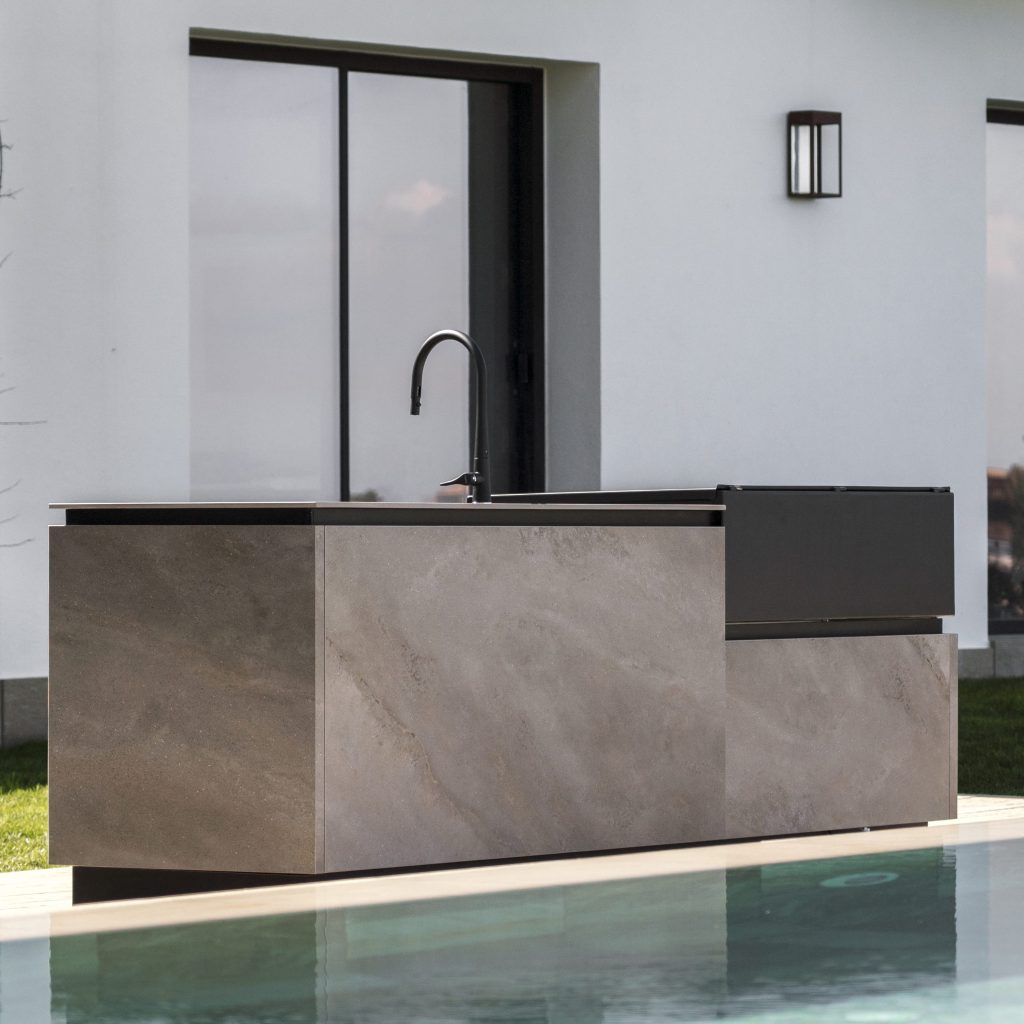 SERIES 360º
Characterised by its fully freestanding island design with MDI surfaces visible on the sides, the two fronts and the top.
MADE OF THE MOST EXCLUSIVE AND RESISTANT MATERIALS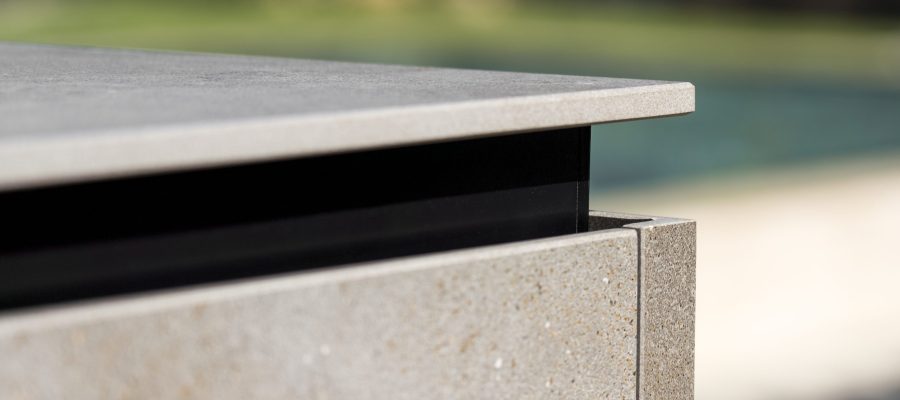 MDI
K7 is a new concept of a compact and avant-garde kitchen that is designed with 9mm-thick MDI surfaces, the interiors and exteriors in the same finish, and 12mm for the work surfaces, making it a light and innovative design. A material that offers excellent resistance to cuts, abrasions, water and thermal shock. In addition to its technical qualities, it has an attractive appearance, pleasing both to the eye and to the touch.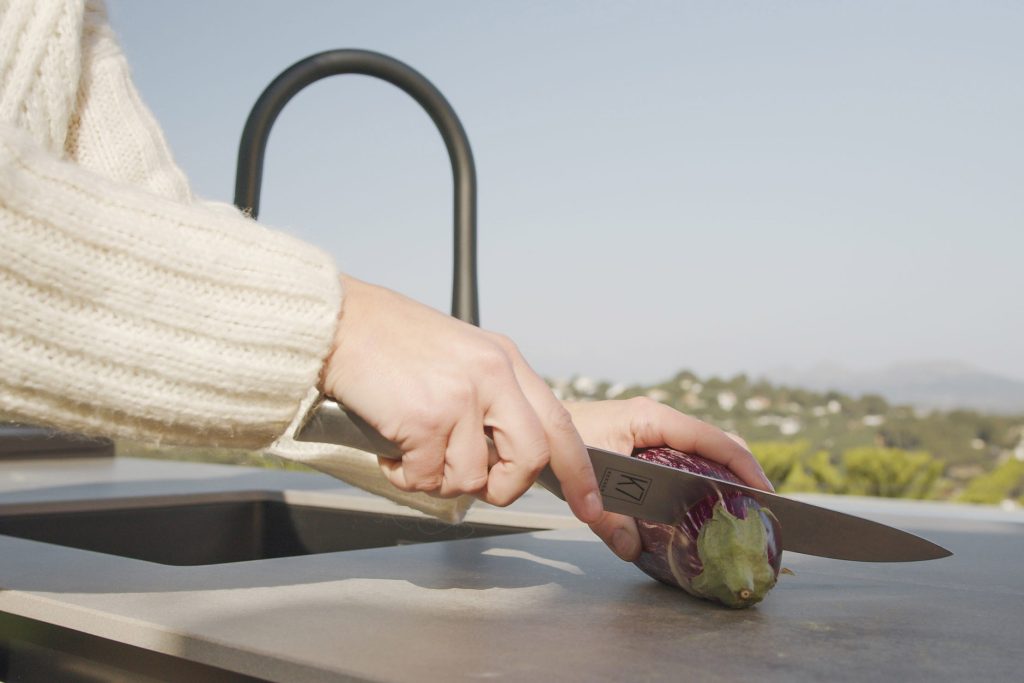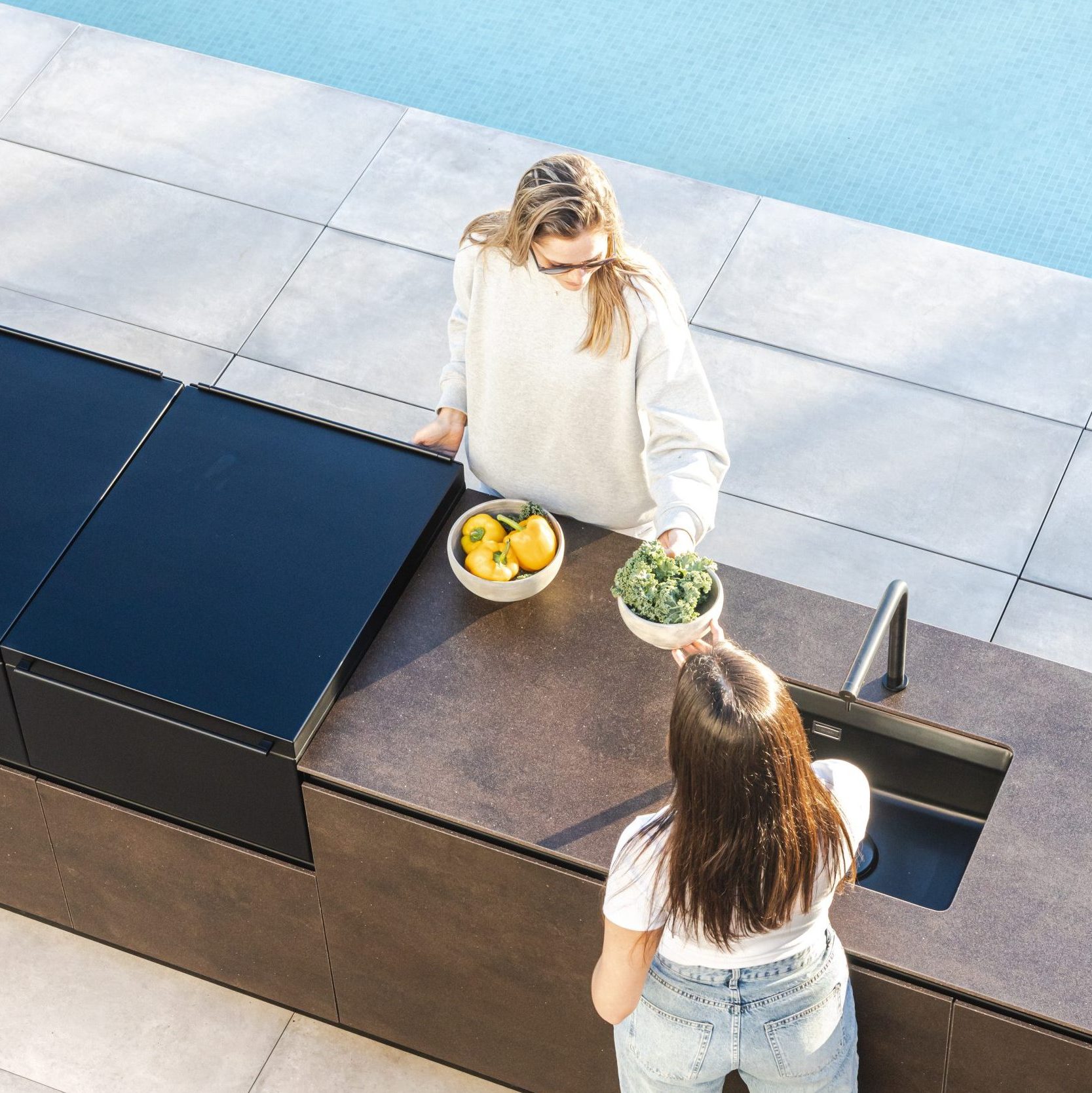 TEXTURES, COLOURS AND FINISHES CREATED TO STIMULATE YOUR SENSES.
THE ICONIC DOOR
9mm-thick MDI panels manufactured with unique and exclusive technology, using the same finish on the exterior as on the interior.
Using nature as a source of inspiration, we have selected the best minerals to create a sustainable and environmentally friendly product.
ALUMINIUM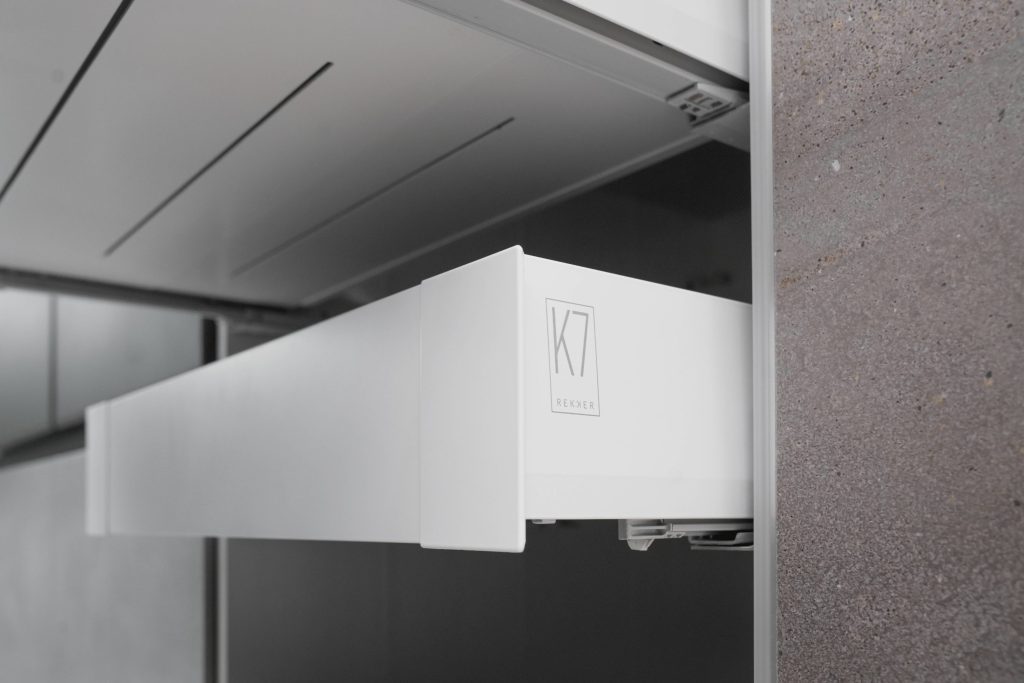 An outdoor cabinet must be weather-resistant and, above all, durable. For this reason, one of the best options are metal cabinets, made of strong and compact materials such as aluminium. It is a recyclable material, highly resistant to extreme temperatures, which allows us to install an outdoor kitchen with all the guarantees. All the units have a drain in the aluminium base to prevent condensation and water stagnation.
ENJOY ALL POSSIBLE CULINARY ARTS IN A SINGLE KITCHEN
WHY CHOOSE BETWEEN TRADITION AND MODERNITY WHEN YOU CAN HAVE BOTH?
At REKKER, we have chosen the unmistakable flavour of tradition and combined it with practicality and functionality by dividing our fire zone between gas and charcoal.
The gas fire becomes a practical and simple alternative, so you can eat in a matter of minutes, and includes as standard our professional non-stick griddle that combines grill and tepan, while the traditional barbecue, or our kamado joe, allows you to enjoy a wide range of culinary rituals with family and friends.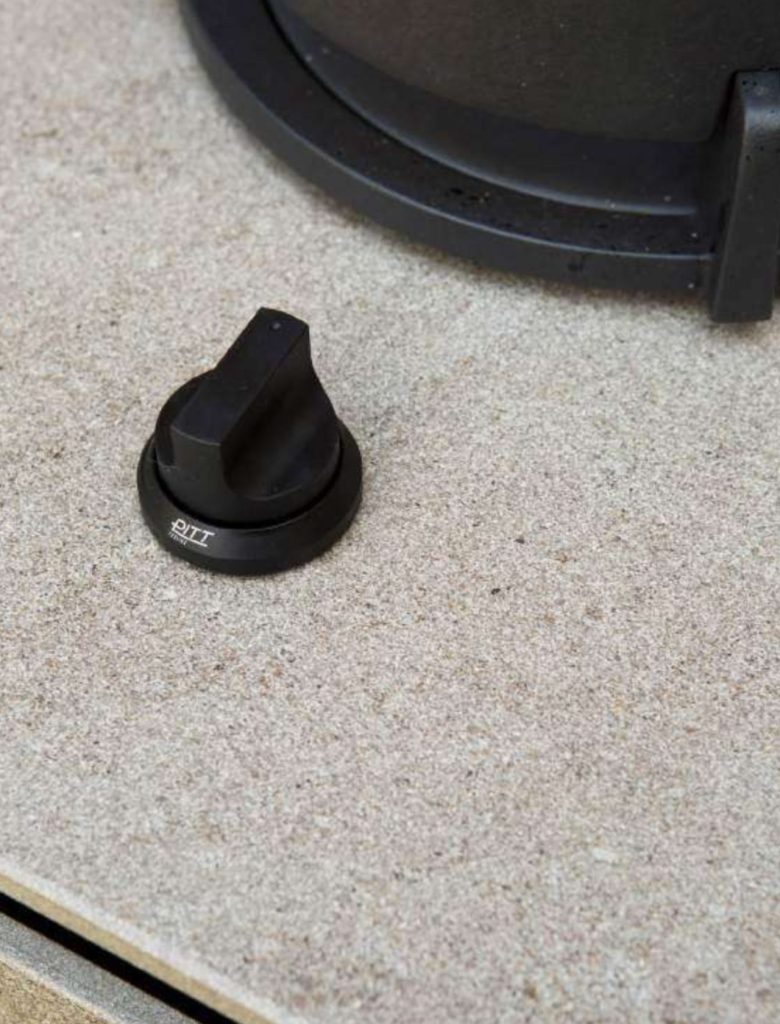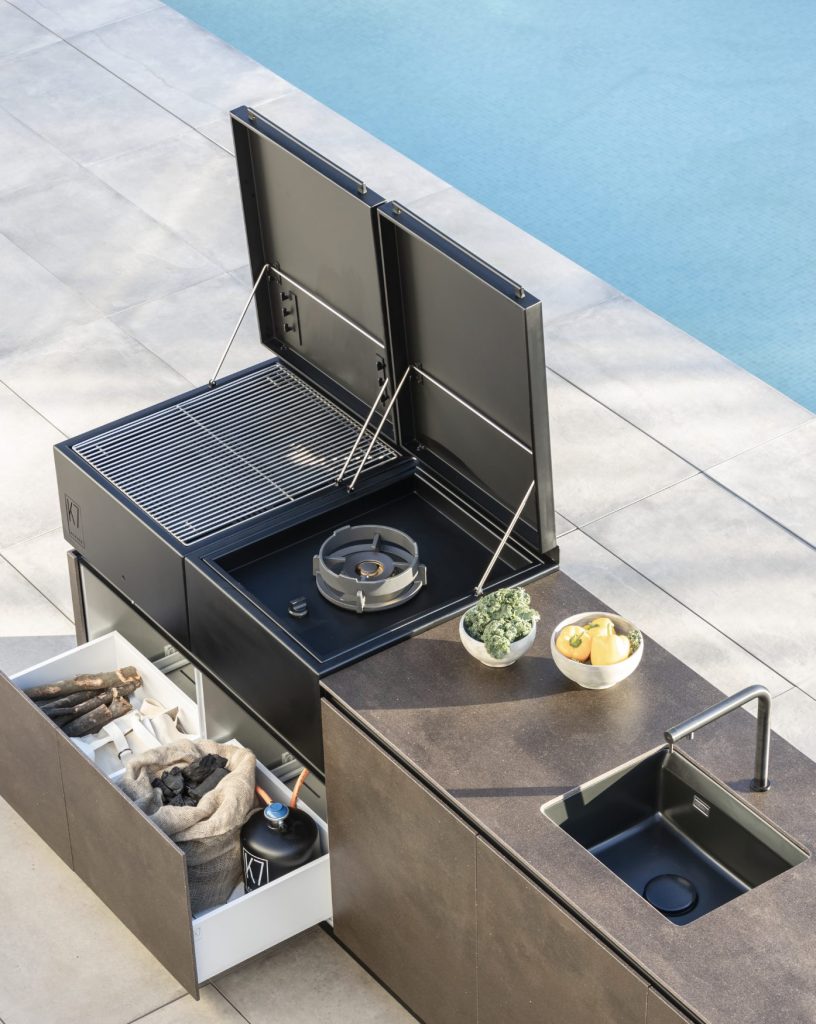 At Rekker we have incorporated new cooking systems like our professional barbecue with cast iron griddles, allowing you to elevate the food to achieve perfect culinary creations or even prepare the best pizzas in our steel vaulted oven. Multiple cooking options to adapt to the needs of every home.
GRILL ELEVATOR: THE PERFECT ALLY FOR THE BEST BARBECUE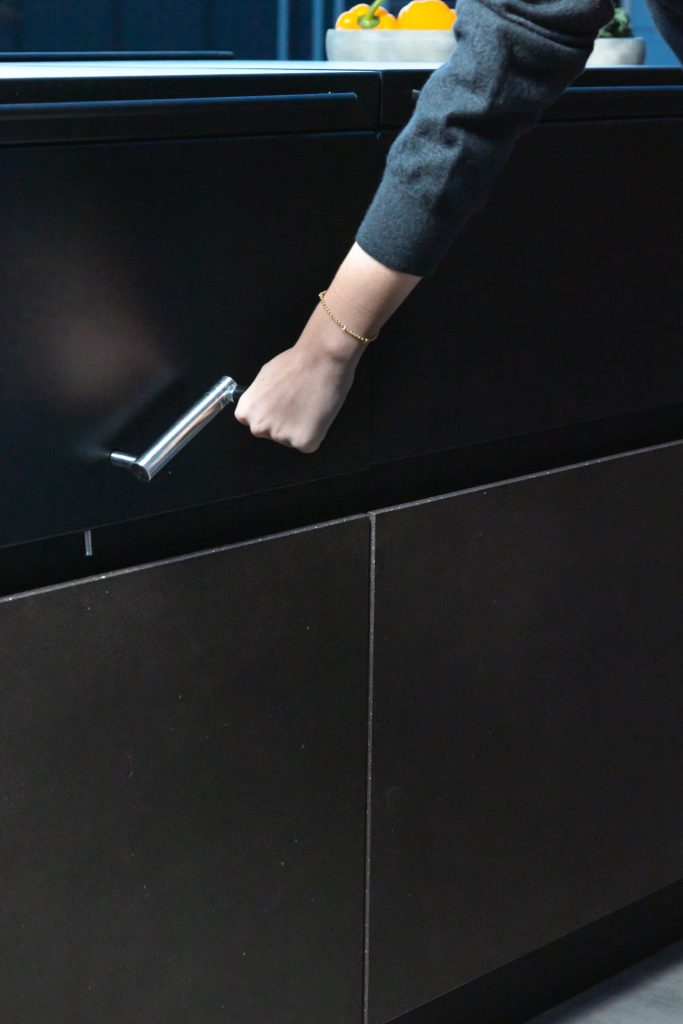 COMPLETE YOUR SERIES…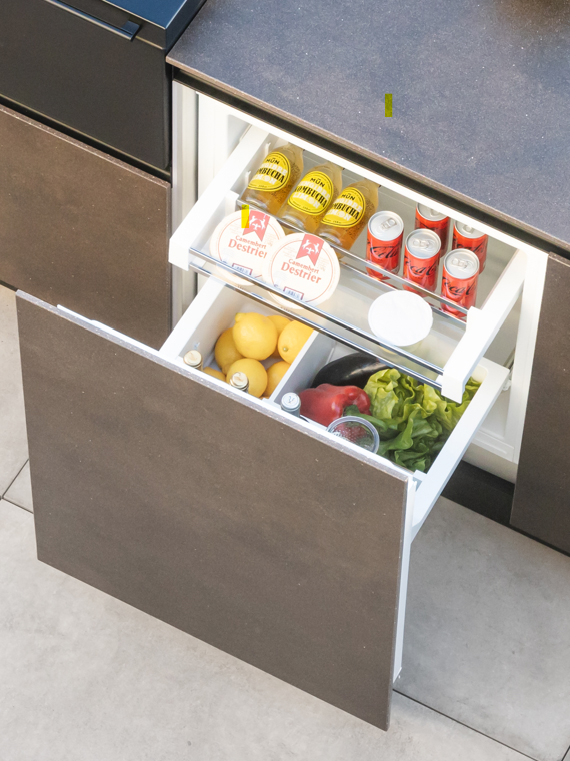 ENJOY YOUR KITCHEN WITHOUT LIMITS